Jackson Restaurant & Bar Guide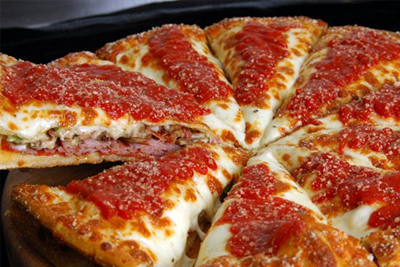 Klavon's Pizzeria & Pub
1361 East McDevitt Avenue
Jackson, MI 49203
(517) 784-7000
Let's all scream it together: pizza, pizza, pizza. Many regulars say that the stuffed pizza served here rivals that of the famous Chicago deep dish. In fact, the pizza here is so good that folks drive from miles around to partake in its yummy goodness. Now, here is a funny thing, you may love the pizza you but you are also going to enjoy your drink options. This place has everything from martinis to vintage cocktails to draft beer to bottled beer and so much more. Enjoy all of this great product combined with awesome customer service.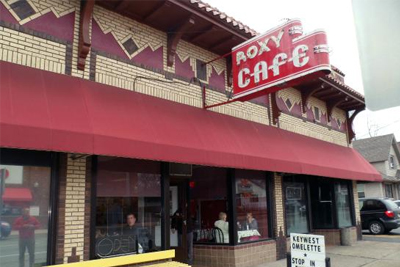 Roxy Cafe
606 North West Avenue
Jackson, MI 49202
(517) 788-7766
Where do we start with Rozy's. It all starts with an absolutely amazing breakfast. The portion sizes that you will receive are so large that you will either have to share it with someone at your table or you will be taking home leftovers. The prices will make you smile from ear to ear. And we haven't even talked about the lunch offerings yet which are also of a very high quality. This is a true diner with competent and courteous wait staff that you will enjoy. Check out 606 North West Avenue very soon.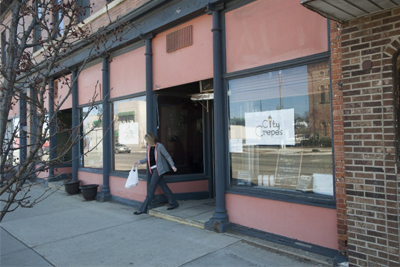 City Crepes
137 North Jackson Street
Jackson, MI 49201
517-789-8090
There is truly nothing like crepes anytime of the day. You may see them on the menu of other places form time to time but you rarely find a place that does right by them. At 137 North Jackson Street, they understand crepes like not other establishment. This quaint cafe serves the most delicious and sweet French-style crepes that you will find anywhere. And to go with your crepe, order some of their amazingly comforting French Press coffee. Try this very soon, it will be the pick me up that you needed.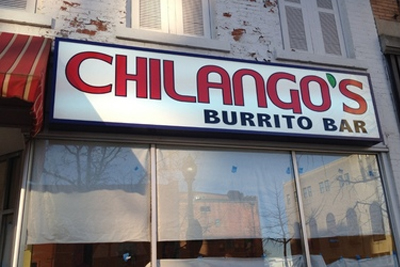 Chilango's Mexican Grill
1020 East Ganson Street
Jackson, MI 49201
(517) 795-1502
Let's start with a question: would you rather have authentic Mexican cuisine or Taco Bell? No need to answer because we know. Chilango's serves some of the best Mexican food that you will find anywhere. The menu ranges from traditional Mexican street fare to more upscale entrees. The prices will astound you and the staff at 1020 East Ganson Street really knows their stuff. Honestly, give this place a shot, you will find that what they have to offer ranks right up there with the best.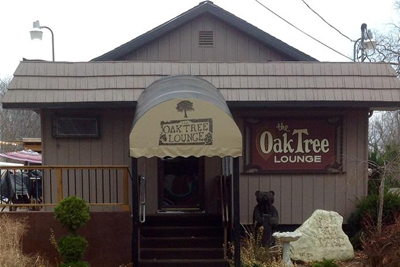 Oak Tree Lounge
617 Oak Street
Jackson, MI 49201
(517) 783-5823
The Oak Tree has some amazingly tasty food for a bar. The menu is really large so you will have plenty to peruse and pick from. One of their signature dishes is their Bourbon pulled pork. The atmosphere at 617 Oak Street is very cozy and you will definitely feel at home. The servers never disappoint and the prices are very reasonable. Be prepared because this place is so popular you might have to wait for a table depending on when you go. But if that happens, it is definitely worth the wait.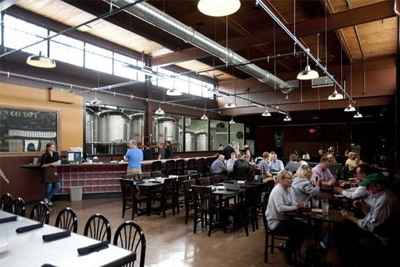 Grand River Marketplace
117 West Louis Glick Highway
Jackson, MI 49201
(517) 962-2427
Conveniently located in the heart of historic downtown Jackson, this is a very cool brewery, winery, and delicatessen. The food is always fresh and the beer is delicious. You have the best of all possible worlds here. Locally sourced foods that are incredible and homemade beer, wine, vodka, gin and whiskey. This is a incredible destination for anyone that is looking for three of the great loves of any life: great food, awesome drink, and a relaxing atmosphere. And by the way, the staff is attentive and friendly so that completes the picture.