Brooklyn Restaurant & Bar Guide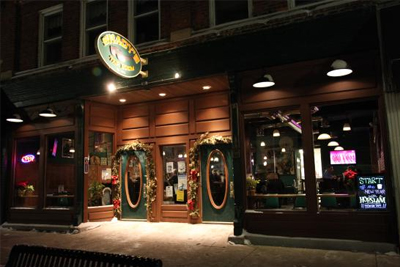 Shady's
110 North Main Street
Brooklyn, MI 49230
(517) 938-8733
Following the tradition of public houses, this place seeks to be a gathering place for members of the community to help each other by discussing the long work day or sharing stories or sharing a brew. That tradition is still alive we are very glad to report at 110 North Main Street. This is a very comfortable and fun setting with great pub cuisine and a nice assortment of micro brews and other beverages. So come by soon to a place where you can truly be yourself.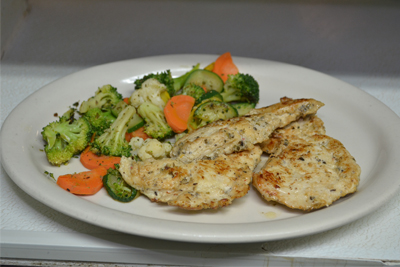 Poppa's Place
208 South Main Street
Brooklyn, MI 49230
(517) 592-4625
This is a kick back to a time when diners were huge. So, in a way, there is a lot of nostalgia here at 208 South Main Street. You will not be disappointed with their fish and boy do they have the fish. Whether you really clamor for whitefish, cod, salmon, perch, tilapia or others, they have it. The atmosphere is very friendly and the service will make you feel at home and take care of your every needs. Let your worries melt away and enjoy any meal at Poppa's, including breakfast which is excellent.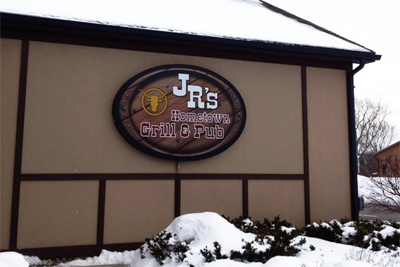 JR's Hometown Grill & Pub
11551 Brooklyn Road
Brooklyn, MI 49230
(517) 592-8030
There is a major tradition at 11551 Brooklyn Road. It includes providing fresh, juicy steaks and ribs, and award winning burgers served to you by the friendliest waitstaff around. Everyone needs a place like this where they can sit back and unwind in a laid-back atmosphere. The décor is wild west with rustic metal wall art, horseshoes, and cowboy photos. But even more important than that is the certifies Angus beef they serve that is mouth watering. And all of this yummy goodness will be served to you at a very reasonable price.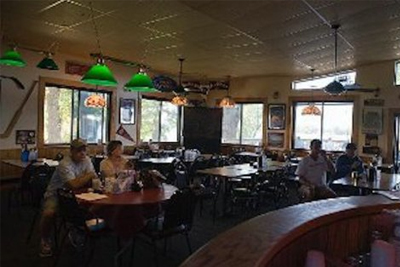 Jerry's Pub and Restaurant
650 Egan Highway
Brooklyn, MI 49230
(517) 467-4700
You can't beat the threesome of eating, drinking, and rock & roll. At least not if all of them are of a high quality. And at 650 Egan Highway, they have hit a winner on all three. Starting with eating, you can dine al fresco on their deck which overlooks a beautiful lake. Their signature dish is their lake perch. Quality drinking is no problem either as you can check out their various craft beers or try one of their signature cocktails. And then rock & roll, they have continual quality live music and a dance floor for your enjoyment.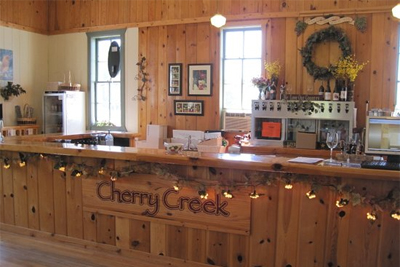 Cherry Creek Cellars
11000 Silver Lake Highway
Brooklyn, MI 49230
517-592-4663
You don't want to miss this quaint winery. They have some absolutely fantastic wines and they sell local jams and salsas. The wines are all very tasty and of a high quality at 11000 Silver Lake Highway and knowing they are all local makes it even that much more special. Another neat part of this experience is that it is located in an old schoolhouse building. One more thing that we know you will want to know. The wines are not overpriced at all, they are very reasonable.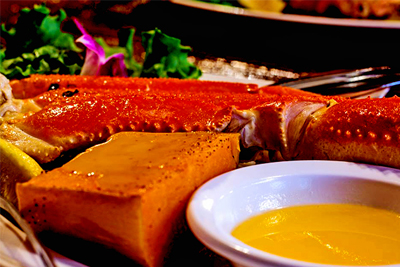 Clark Lake Golf Course and Dominick's Restaurant
5535 Wesch Road
Brooklyn, MI 49230
(517) 592-6259
Talk about a dining experience that will have you rolling around in ecstasy. First of all, the variety of menu choices will absolutely astound you. What are you in the mood for: pizza, burgers, wraps, subs, steaks, chicken, Mexican or seafood. It is all offered at 5535 Wesch Road. The atmosphere and décor are wonderful as the exposed wood beams create a warm environment. And being right on the golf course doesn't hurt either in terms of beautiful views. Don't miss this place, it is a real gem.