Williamston Restaurant & Bar Guide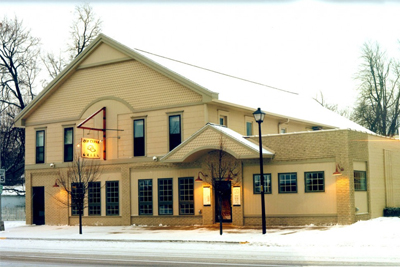 Red Cedar Grill
150 East Grand River Avenue
Williamston, MI 48895
(517) 655-3766
Fresh and contemporary, this quaint establishment is located in the heart of Williamston at 150 East Grand River Avenue. Their menu offers you a really wide variety of American fare with not only bold flavors but also eye-catching presentations. The staff are so friendly and eager to please, that you will find yourself looking around to make sure that you are actually at a real place. Their signature dishes are their succulent and divine steaks and seafood. But don't forget about dessert because it has won awards.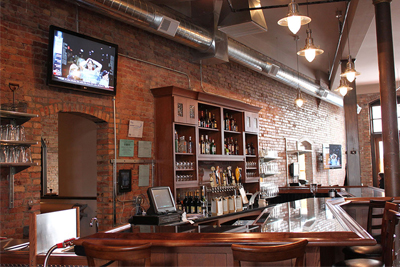 Tavern 109
115 East Grand River Avenue
Williamston, MI 48895
(517) 655-2100
So, you want to go out tonight and have a great dining experience. We think you will find exactly what you need and want at 115 East Grand River Avenue. This establishment not only has extraordinary food but a very charming ambiance as well. It is located in a very quaint turn of the century structure which as been beautifully renovated and has such a historic feel. And isn't it nice to have options, you can go here for traditional style dining or for the old fashioned tavern-style bar with 12 craft brews on tap.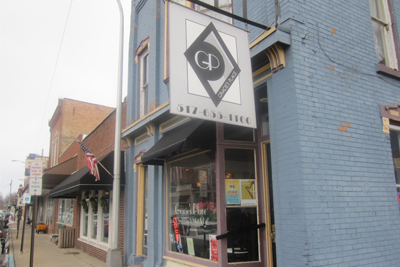 Gracie's Place Bistro
151 South Putnam Street
Williamston, MI 48895
(517) 655-1100
Sometimes you are looking for something that is a bit more special and we guarantee that you can find it at 151 South Putnam Street. This is a place that you just don't eat something that sustains you, this is where you find culinary delights. This establishment features farm to table freshness and they believe in the philosophy that the best meals are made from scratch. If you do not leave here after having an experience to remember, then something went wrong and we don't anticipate that happening.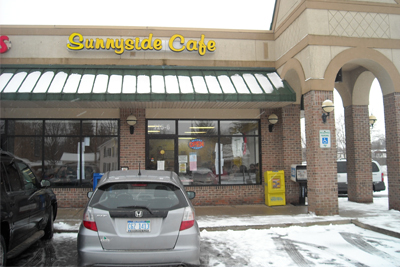 Sunnyside Cafe
725 West Grand River Avenue
Williamston, MI 48895
517-655-7006
There is something for everyone on the menu at 725 West Grand River Avenue. The atmosphere is nothing special but the hearty food that they serve here is. It all begins with breakfast here. Their breakfast menu is very solid and all of the food well prepared and tasty. And you won't be emptying your wallet out either which is always a good thing. The staff is very pleasant and will make sure that you are well taken care of. This is the kind of place that you will want to make a regular stop.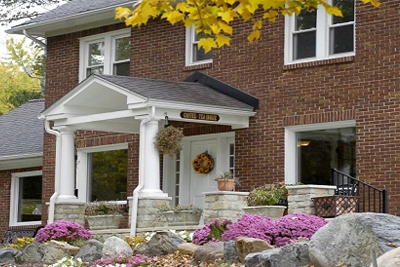 Riverhouse Inn
310 West Grand River Avenue
Williamston, MI 48895
(517) 655-4300
This is a very special pace in a small town setting. It is obvious that the chef really knows how to cook everything perfectly. You truly do not expect to see the kind of unique and creative dishes that are served here, at least not in a small town. In addition to the excellent food, you will be wowed by the quality of their drinks and the prices. Drink specials on Sundays includes $3 bloody mary's and mamosas. And you will love the picturesque view you have of the river outside at 310 West Grand River Avenue.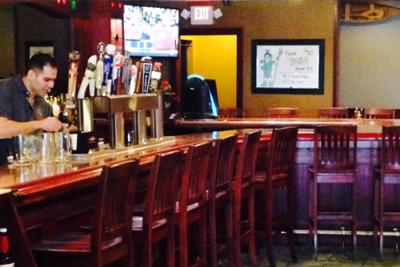 Spag's Bar and Grill
1286 East Grand River Road
Williamston, MI 48895
(517) 655-4888
Conveniently located at 1286 East Grand River Road, This establishment offers award-winning pizza, burgers, calzones, and salads in a friendly sports bar environment. This is some awesome Italian cuisine that they serve up here. The structure can accommodate any size group you have. They have a great selection of beers and it is very family friendly as there are many different kinds of games for them to play. This is an award winning establishment that you do not want to miss.