Stockbridge Restaurant & Bar Guide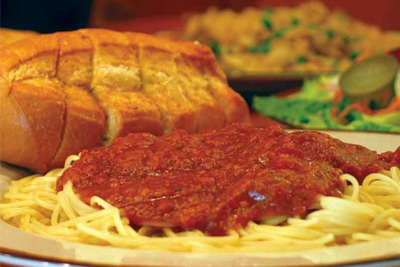 Stockbridge Diner
110 East Main Street
Stockbridge, MI 49285
(517) 851- 7900
You will have no complaints at 110 East Main Street. They offer excellent food prepared by a cooking staff that truly cares about what exits the kitchen. The name of the game here is fresh and consistent. From the moment that you enter, you will feel like you are welcome and at home. No matter what meal you are interested in, they have something that will satisfy you. And the wait staff are so hospitable that you will honestly not want to leave.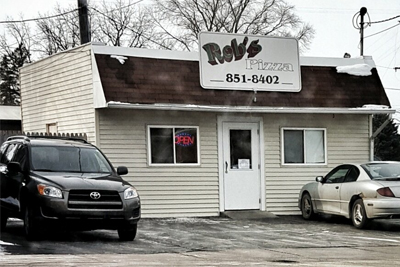 Rob's Pizza
102 North Clinton Street
Stockbridge, MI 49285
(517) 851-8402
This place is a staple in Stockbridge. Once you start down the road of frequenting 102 North Clinton Street, you will be hooked and this will become your regular pizza stop. Don't forget to order the breadsticks with your pizza because they are an absolute delight. And they offer a gluten free option for you or any of your guests. The owner is always around and he loves to be involved in every facet of the place to make sure all of his customers are being treated well.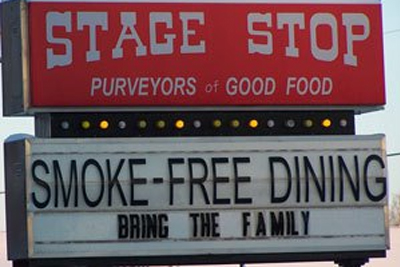 Stage Stop Restaurant
555 West Main Street
Stockbridge, MI 49285
517-851-7666
A great setting because this place looks and feels like an old fashioned diner.. You will love the little jukebox machines at every table. The menu has a number of tasty choices on it but whatever you end up ordering don't neglect to get an order of beer battered fries with your choice. You won't be disappointed. Overall, you will find a great atmosphere, unbelievable service and more than reasonable prices at 555 West Main Street. Don't drive by this place, just stop by.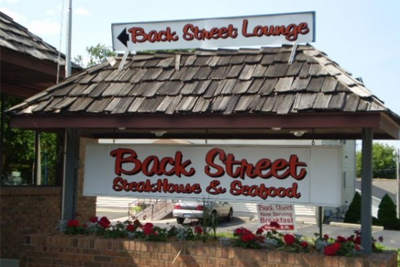 BackStreet Steakhouse and Seafood
114 North Center Street
Stockbridge, MI 49285
(517) 851-7785
We believe that the mixture of what this place has put together creates the very best kind of dining establishment that could ever exist. They are famous for their prime rib and filet mignon on the steak side and for their baked cod on the seafood side. But if you have other ideas, that is alright too because we are sure it will be on the menu. But even better than the food is the serving staff. They are very attentive and very pleasant to all of their customers at 114 North Center Street.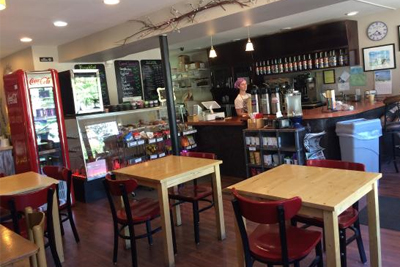 Cravingz Coffee House & Sandwich Shop
140 South Clinton Street
Stockbridge, MI 49285
(517) 851-3810
This is the kind of place that you can truly relax and enjoy the atmosphere. You will feel like you have been invited in for a long stay. You will never be rushed in any way as the staff wants you to immerse yourself in relaxing with an amazing cup of coffee and some good tasting sandwiches and snacks. The wait staff are super friendly and are good at chatting or just leaving you alone if you come with a good book or a laptop. Check out 140 South Clinton Street soon for a time you can call your own.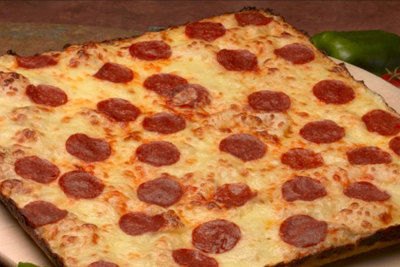 Towne Square Pizza Too
310 West Main Street
Stockbridge, MI 49285
(517) 851-8794
Who doesn't like great pizza? Well, we are not sure that the pizza at 310 West Main Street deserves only the word great, it is truly that tasty and fresh. They also offer submarine sandwiches which are very good, but we highly recommend that you stick with the pizza. Especially your first couple of times, then after that if you want to switch to something else, be our guest. The service staff are so friendly as well and you can have some fun with how lighthearted they are. Check it out very soon.