Lansing Restaurant & Bar Guide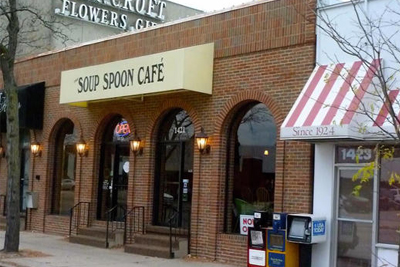 Soup Spoon Cafe
1419 East Michigan Avenue
Lansing, MI 48912
(517) 316-2377
When you need breakfast for one reason or another, we have the perfect place for you to frequent. Breakfast is one of those meals that should always make you think of home or at least comfort. They will never fail you in this regard. But lest you think that breakfast is all they provide, think again. Keep them in mind for lunch or dinner. In the end, what 1419 East Michigan Avenue provides is excellent food, friendly staff and a great menu full of beers and bar drinks.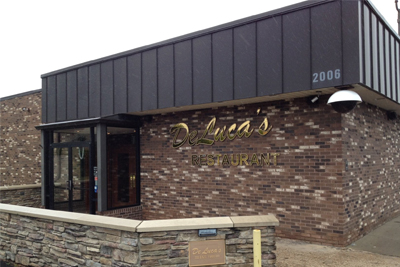 De Luca's Restaurant
2006 West Willow Street
Lansing, MI 48917
(517) 487-6087
This is where a track record matters. If someone tells you that a place has been making a great quality pizza for over 50 years, does that get your attention? We know it will. But that is exactly what they have been doing at 2006 West Willow Street. In fact, we would even take it a step further, the pizza is addictive here. But if you ever do break the habit, there are plenty of pasta dishes for you to choose from. This is just what an Italian restaurant should be: a cozy, family friendly restaurant that serves amazing food.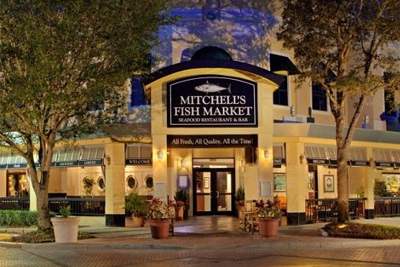 Mitchell's Fish Market
2975 Preyde Boulevard
Lansing, MI 48912
(517) 482-3474
If you are going out for seafood, you really want it to be fresh. And at 2975 Preyde Boulevard, they guarantee that this will always be the case. What an inviting atmosphere you will find as you step inside the door. You will feel like you have been made part of everything as you look over and see the raw bar, the open kitchen, the fish case and the cutting room. The servers are so good at walking you through what is available and they have a flair for hospitality. This will be a dining experience that you will not soon forget.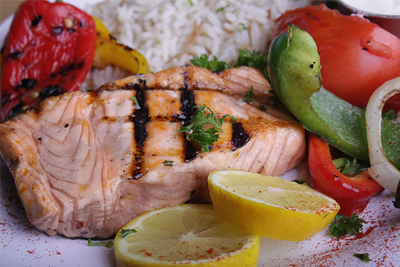 Zaytoon Mediterranean Grill
940 Elmwood Road
Lansing, MI 48917
(517) 203-5728
The owners and staff at 940 Elmwood Road believe that great dining is a combination of many different factors. Sure it starts with great food and great service, but it is also about creating an experience. Known for their authentic Chicken Shawarma which is slowly roasted, you will love this and other menu options. Expect to have your entrees made from fresh ingredients that often come from local sources. The goal at this place is always to serve the very best.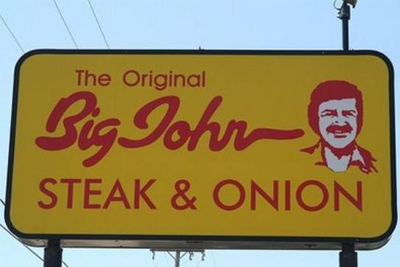 Big John's Steak & Onion
6541 South Cedar Street
Lansing, MI 48917
517-327-5109
A tradition for over 40 years, their specialty is a fresh grilled Steak and Onion Sub. You will absolutely love the grilled Ribeye steak that is seasoned to perfection and piled on a fresh baked Italian sub roll. There are other varieties to pick from other than the original but for our money you just can't beat the steak and onion. One thing we are confident of when you visit 6541 South Cedar Street is that you will be ordering another one to go.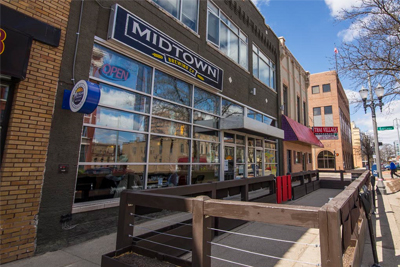 Midtown Brewing Company
402 Washington Square South
Lansing, MI 48933
(517) 977-1349
We know you have been seeking this and now you have found it. This is your source for premium quality handcrafted beer. They have 14 local Michigan beers on tap and they make sure that their beers compliment all of the meals that they serve. They are constantly rotating their brews so there is always something new to try at 402 Washington Square South. So, whether you are a beer geek or you just like awesome food and a beer that go together really well, you now have a place that is perfect for you.